Oakland Arena | Oakland, California
The K-pop wave will reach the Oakland Arena on June 13 as TWICE is ready to bring their biggest concert tour yet: the "Ready To Be" World Tour! This concert is going to be a combination of eye candy and eargasm experience with Nayeon, Jeongyeon, Momo, Sana, Jihyo, Mina, Dahyun, Chaeyoung, and Tzuyu bringing a handful and a whirlwind of their colorful and melodic pop tunes. You will surely Cheer Up as you witness their performances of their latest hits such as "Moonlight Sunrise," "Set Me Free," "Crazy Stupid Love," and "Got the Thrills." Of course, just like the inspiration of their group name, "the group will touch people's hearts twice: once through the ears, and once again through the eyes." This night will make you ask for More & More and leave you with your Eyes Wide Open! Reserve tickets now.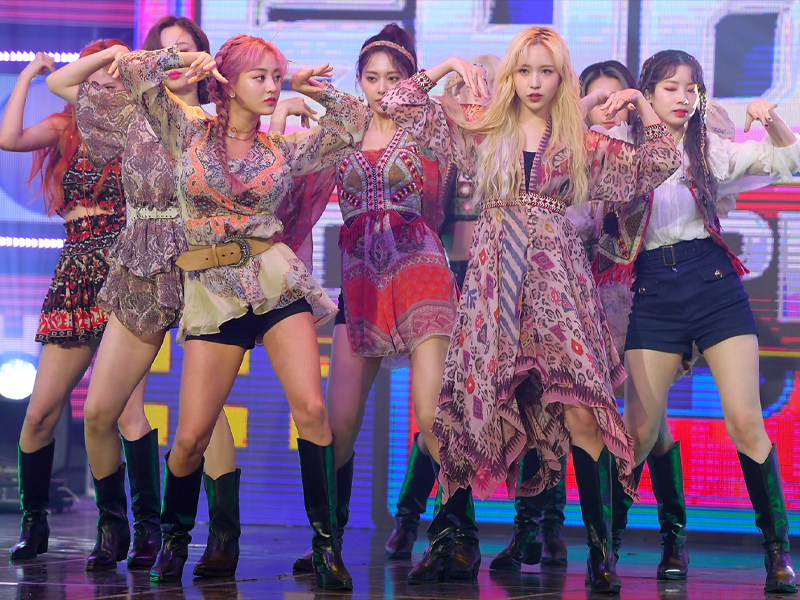 TWICE is a K-pop group with members from South Korea, Japan, and Taiwan. The girl group was formed by JYP Entertainment which established groups like Boy Story and Itzy. Along with other K-pop groups, they made waves around the world with their colorful, melodic pop tunes. Nayeon, Jeongyeon, Momo, Sana, Jihyo, Mina, Dahyun, Chaeyoung, and Tzuyu comprise the group.
In 2015, the TWICE members were selected during the girl group survival show Sixteen. They debuted in October 2015, alongside the release of their debut EP, "The Story Begins." The EPs track includes "Like Ooh-Aah," which brought them breakthrough success. The following year, the group reached international when the EP peaked at sixteenth on Billboard's World Albums chart. That same year, their second EP, "Page Two," came out with the track "Cheer Up' being their first massive commercial success. Taking another significant step in their career, in 2017, they debuted in Japan under the Warner Music Japan record label. They started with the compilation album "#TWICE." After this, they became unstoppable. With the release of their debut studio album Twicetagram and its lead single "Likey" in 2017, Twice became the first female Korean act to concurrently top Billboard's World Albums and World Digital Song Sales charts. In 2019, their popularity reached Canada as their single "Feel Special" charted on the Canadian Hot 100. In 2020, they signed a partnership record deal with Republic Record, leading to them reaching the Billboard 200 chart with songs "More & More" and "Eyes Wide Open" that same year. In 2022, they released their fourth Japanese album, "Celebrate," which continues to be their best-selling album ever.
The lovely k-pop group is rearing for their "Ready To Be" world tour. One of their lucky stops is at the Oakland Arena on Tuesday, June 13. Ticket sales for their concerts usually sell out fast, so buy yours now!