Oakland Arena | Oakland, California
This November, the iconic Mexican music group Banda MS is coming to the Oakland Arena on Friday, 4th November 2022! The 15-member band is set to perform an electrifying repertoire of the biggest hits and crowd favorites! Bask in the band's masterful performances of regional Mexican music, such as mariachi, Ranchera, Norteno, and good ol' Mexican pop! If you want to join a high-energy Latin music celebration, Banda MS's show at the Oakland Arena on Friday 4th, November is the place to be! So grab your tickets now and enjoy top-tier music with amazing Bands MS at the Oakland Arena!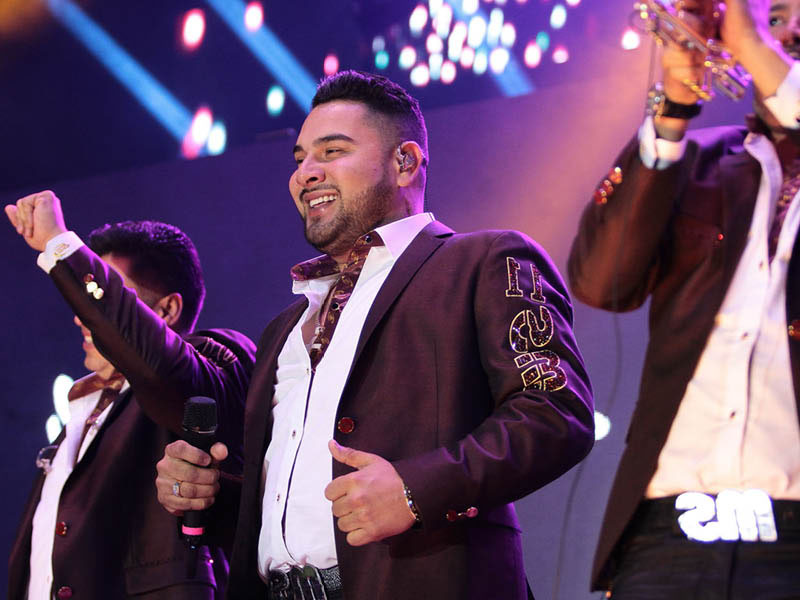 The Banda Sinaloense MS de Sergio Lizarrage a.k.a Banda MS, is one of Mexico's music pride. The band, categorized under Mexican regional music, specialized in Sinaloense, a subgenre specific to the State of Sinaloa. Banda Ms has released 15 critically-acclaimed studio albums and received several awards from the Billboard Music Awards, Billboard Latin Music Awards, Latin American Awards, iHeartRadio Music Awards, American Music Awards, and many more.
Formed in 2003, the group planted its roots in the municipality of Mazatlan, Sinaloa, by brothers Sergio and Alberto Lizarraga. Soon, the brother recruited several members until they reached the number 15, and the rest was history. Banda MS is composed of esteemed musicians who have experience in performing Sinaloense. Notably, the singer was fronted by vocalist Julian Alvarez until 2007, while other members have experience performing with renowned bands, such as La Original Banda el Limón and Banda La Costeña.
In 2004, the band dropped its first debut album, No Podras, with much critical acclaim. No Podras became widely successful in Mexico, thanks to the hit title track, which was also performed by fellow regional band, La Arrolladora Banda El Limón. No Podras contains several iconic covers and original tracks, "Agárrense Federales," "A La Luz de Las Estrellas," and " Suata," penned by Banda MS' Oswaldo Silvas.
After No Podras, Banda MS dropped their sophomore album, Mi Mayor Anhelo, which was beloved by Mexican music fans, creating a massive cult following. Mi Mayor Anhelo features several hits, El abecedario", "El 24", "El Águila Blanca", "El M grande", "La Imagen de Malverde" or "Esta de Parranda el Boss." After a stellar debut and follow-up, the band continued to release studio albums. In 2020, Banda MS released the latest effort El Trabajo Es la Suerte.
Tickets to see Banda MS conquer the Oakland Arena are now available!