Oakland Arena | Oakland, California
This spring, Oakland's top entertainment venue, the Oakland Arena, welcomes the sensational Norteño powerhouse, Grupo Frontera! The six-member Latin-American band from Texas is bringing the El Comienzo Tour to Oakland on Sunday, 28th May 2023! The show is set to deliver Grupo Frontera's greatest hits and fan favorites! Making this show even more exciting are performances by special guests Luis R Conriquez and Luis Angel! This fantastic event is part of the band's massive tour covering 20 dates from spring to summer! If you're a regional Latin music fan, you should quickly score tickets now to this groundbreaking event at the Oakland Arena!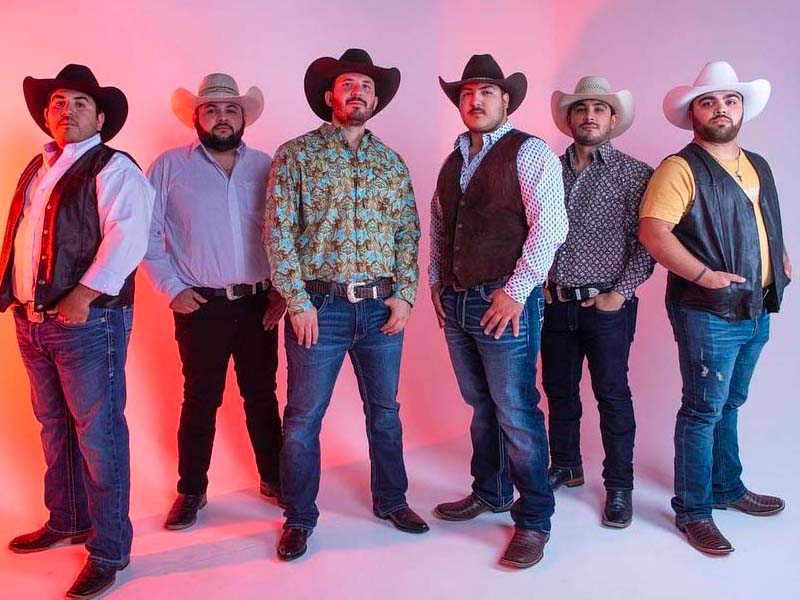 Grupo Frontera is a six-piece Norteño band comprising singer Adeliado Solis II, drummer Carlos Frontera, percussionist Jullian Pena Jr., bassist Calor Zamora, guitarist Alberto Acosta, and Accordionist Juan Javier Cantu. The band originated in Texas, but their roots are deeply embedded in regional Mexican music. Grupo Frontera is known for covering several Norteño and cumbia genres.
During their early days, the band members performed music as a hobby. These musicians are deeply rooted in traditional music from Nuevo Leon and Tamulipas. Thus, they focus on creating music that embraces their heritage. They began their career covering popular songs, including "No Te Va" by the Colombian band Morat and "Estos Celos" by Joan Sebastian. Grupo Frontera often uploads their covers on Youtube. Hence their performances have gone viral and amassed millions of views.
Grupo Frontera's most notable covers have entertained fans in live concerts and online. These incredible songs include "La Plata" by Juans featuring Lalo Ebratt, "La Pareja Ideal" by Marco Antonio Solis, "El Ultimo Beso" by Sonido Mazter," and more. The band also released several critically-acclaimed original songs, synch as "No te Arrepentirás," "Más Que Amigos," "Super Poderes" ft Secretto," and "Vete."
Catch Grupo Frontera this spring as they light up the Oakland Arena with their amazing set packed with Norteño staples and crowd-pleasers! Tickets are now available!