Oakland Arena | Oakland, California
Exciting news, Iron Maiden fans!! Your favorite band is hitting the Oracle Arena on Tuesday 10th September 2019 with a massive new North American tour based on their popular phone game!! Don't miss it – tickets are on sale now and expected to disappear FAST!!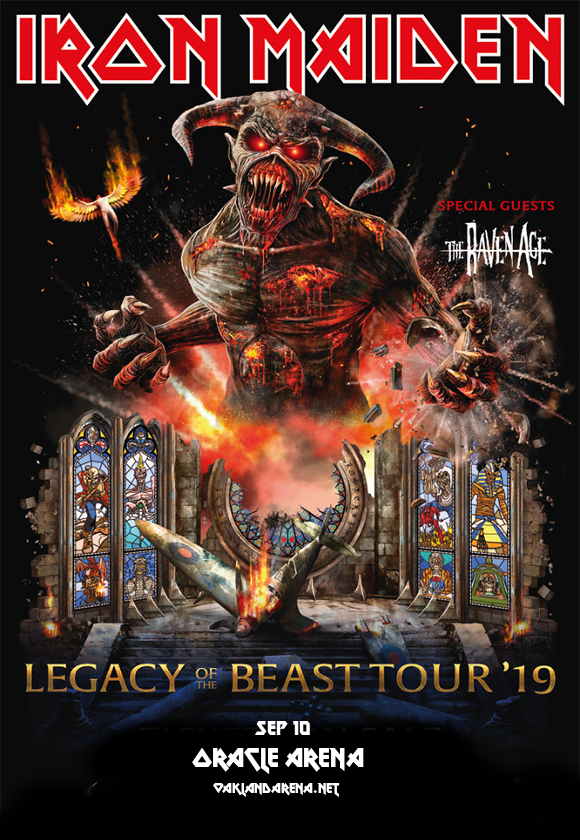 Rob Smallwood, Iron Maiden's manager, explained the band's touring schedule in an interview: "We've been following a particular touring cycle ever since Bruce and Adrian rejoined MAIDEN at the start of the millennium, alternating new album tours with 'History/Hits' tours. We enjoy working this way for many reasons, not least because it gives the band a chance to play both new material and the older favorites which we know fans like to hear. It keeps things fresh, not just for the fans but for the band too."
This latest tour is a "History/Hits" tour, but if you've seen one before, this will be something truly spectacular. Based on the Iron Maiden phone game, the new tour will feature rotating sets as the band play, and, of course, appearances from Eddie, together with a setlist that will take fans right into the world of the Legend Of The Beast!
Don't miss out – get your tickets to see Iron Maiden today!!