Oakland Arena | Oakland, California
If you are looking for a comedy show to heat up the cold winter nights of Oakland, Jo Koy's "Funny is Funny" Tour's stop at Oakland Arena this 2nd of December is the show you are looking for. The world-renowned comedian will bring his brand of relatable humor to California's famous venue to tickle the funny bone of nearly 20,000 audience members. There will be no dull moments as this Filipino-American comedian opens his mouth and throws unpretentious and hilarious jokes that all audience members can relate to. Let his rib-tickling stories about family, his life as an Asian-American, and all his entertaining experiences take you on a two-hour ride filled with boisterous laughter. Get your tickets now and prepare to laugh hard until your stomach hurts. Secure your tickets today by clicking this site's "Get Tickets" link.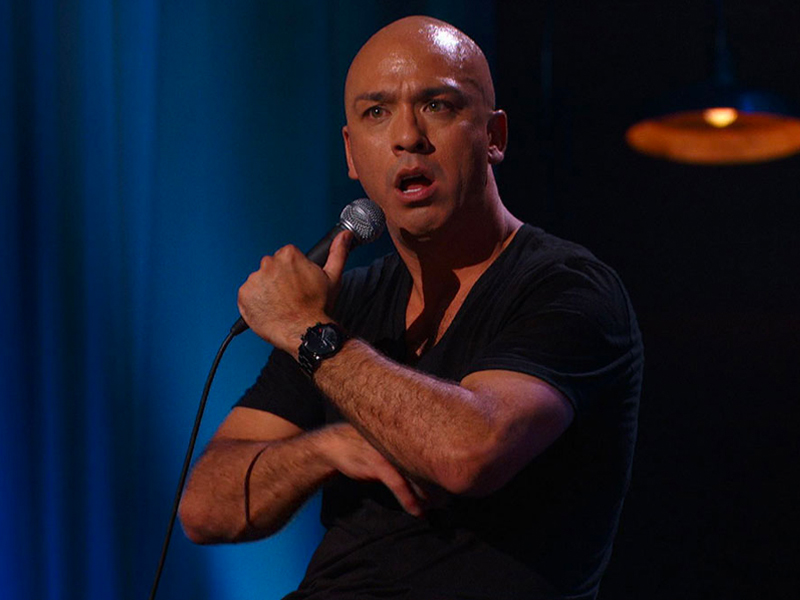 Anyone familiar with the standup comedy circuit knows the name, Jo Koy. Who wouldn't recognize the endearing character of Joseph Glenn Herbert Sr, known professionally as Jo Koy, when he opens his mouth and do his antics on stage? Well, he wasn't awarded the "2018 Standup Comedian Of The Year" award at the Just For Laughs Comedy Festival for nothing, right? Jo Koy is the real deal.
Jo Koy has been trailblazing the world of comedy through his old-school approach to his craft. His relatable style of humor, which focuses on "laughing at ourselves type of behavior," is still a massive hit among audiences worldwide. In fact, Jo Koy broke a record in 2017 for the most tickets sold by a single artist at The Neal S. Blaisdell Concert Hall in Honolulu, Hawaii. In 2019, the Filipino-American comedian sold-out 5 shows at the San Diego Civic Theatre, making a record for the most consecutive sold-out shows by a comedian. He also holds the record of the only comedian to sell 17,000+ tickets, over 30 shows in one year at the Brea Improv. On top of that, his standup comedy album, ​"Live From Seattle," reached #1 on the 2019 Billboard Charts.
Indeed, Jo Koy has gone really far. From his humble beginnings doing standup in small coffee shops and comedy bars to selling out stadiums all over the world, Jo Koy is on the road to being one of the comedy GOATs! He is also active with his podcast and in his acting gigs. In fact, his starring movie, "Easter Sunday," will be released in theaters on August 31. The feature film is loosely based on Koy's life experiences and will be set around a family gathering to celebrate Easter Sunday.
The 51-year-old comedian will also be embarking on another world tour this year. Dubbed "Funny is Funny World Tour," ​Jo Koy will stop at major cities worldwide, including Manila, where his mother originated. He will stop at the famous Oakland Arena on Friday, December 2, to give joy to his Oakland fans. So if you are in the Oakland area, you shouldn't miss this chance to see the one and only Jo Koy live! Get your tickets here by clicking the "Get Tickets" button.