Oakland Arena | Oakland, California
The two-time Grammy-nominated R&B star from the bay area, Kehlani, is back with big surprises for her fans. Kehlani just dropped their third studio record, "Blue Water Road" featuring new singles "Up at Night" feat. Justin Bieber, and "Everything". The Blue Water Road comes to life at Oakland Arena on Friday, 30th of September 2022 on the Blue Water Road Trip Tour. Hailed as one of the country's most influential R&B artists, they've amassed over 5 billion streams with hit tracks including "Gangsta" and "Nights Like This" feat. Ty Dolla Sign. Don't miss out on Kehlani's big new era at the Blue Water Road Trip by saving your seats now!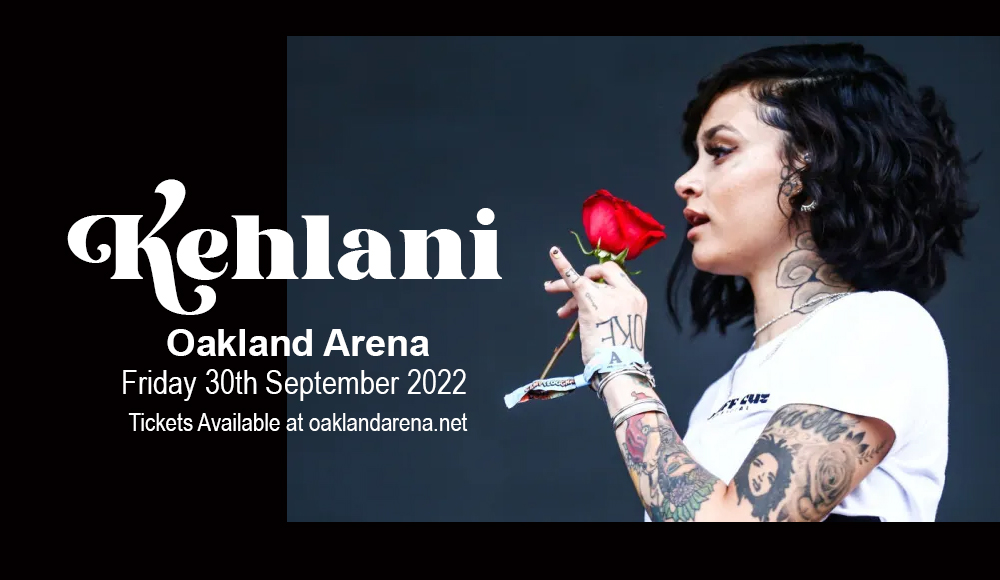 Kehlani's "Blue Water Road" came out last April 29th, hailed as their best and most mature record yet. Pitchfork says that the album is "Kehlani's most mature and thematically challenging album is steamy and committed, more eager than ever to bet it all on love. They've never sounded more comfortable in their own skin."
With roots in Oakland, California, Kehlani found their stepping stone into the music industry when they were recruited to join a local pop group named Popylyfe, touring around the bay area and other cities. In 2011, they auditioned for America's Got Talent where they finished in fourth place.
With some management issues that got in the way, Kehlani left the band and went through some struggles, becoming pretty much homeless. They found help from host Nick Cannon who called them back after hearing her solo track "ANTISUMMERLUV" on SoundCloud. They were given an apartment in LA and some studio time.
Kehlani's first mixtape "Cloud 19" came out in 2014, making it to Complex's "50 Best Albums of 2014" and Pitchfork's "Overlooked Mixtapes 2014". Their second mixtape "You Should Be Here" features their RIAA Platinum single "The Way" with Chance the Rapper. Billboard called the mixtape "the year's first great R&B album" in 2015.
At the time, Kehlani started making waves, rapidly growing an audience and bagging recognition from the likes of Rolling Stone naming her as one of the "10 New Artists You Need to Know" and Complex including her in "15 Artists to Watch Out for in 2015".
The world definitely watched out as Kehlani dropped their first studio album "SweetSexySavage" in 2016, featuring their hit singles "Crzy" and "Distraction". Their song "Gangsta" featured in the global hit movie "Suicide Squad".
From then on, Kehlani continued to take over the R&B scene with a slew of hits including "Good Life" with G-Eazy, "Honey", "Can I" featuring Tory Lanez, "I Like Dat" with T-Pain, and "Nights Like This" featuring Ty Dolla Sign.
Kehlani also took part as a featured artist in a number of hits such as "Faking It" by Calvin Harris featuring Kehlani and Lil Yachty, "Playinwitme" by Kyle featuring Kehlani, "Done for Me" by Charlie Puth, and "Ring" by Cardi B.
With their third studio album "Blue Water Road" making big waves as Kehlani's most mature lyrical journey yet, Kehlani says "Blue Water Road is a destination in my mind. I'm giving everyone access. It's an emotional journey, a sexual journey, and a spiritual journey. To me, the album is like a glass house. It's light, transparent, and the sun is shining right through it."
Join Kehlani in this big new era at the Blue Water Road Trip, stopping over at Oakland Arena on September 30th. Book your tickets now!