Oakland Arena | Oakland, California
The pioneers of cumbia sonidera, Los Angeles Azules, are coming to Oakland this 2023 to offer exhilarating live performances to all Latin music fans. Catch the "blue angels" this March 11 at the iconic Oakland Arena and be blown away by their heavenly music that will make you groove in your seats. The Mexican superstar group will invade the US concert scene this 2023, and Oakland fans are in for a treat as Los Angeles Azules will perform their massive hits in the famous venue. Sing and dance to hits such as "Mis Sentimientos," "Cómo Te Voy A Olvidar," "Las Maravillas de la Vida," "El Listón de Tu Pelo," and many others. If you love Latin music, this concert is perfect for you. Invite all your friends and family and party your way to Oakland Arena this March 11. Tickets are now available, and you can purchase yours here by clicking the "Get Tickets" link.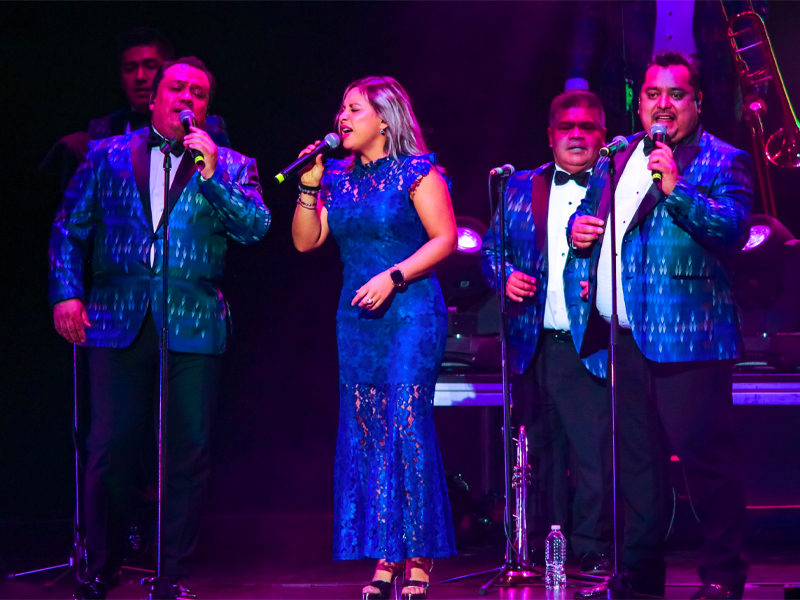 The Latin supergroup Los Angeles Azules is one of Mexico's most well-known acts, thanks to its multimillion-copy album sales across the Americas. With their creative and innovative mixture of traditional Mexican tunes, electronic dance beats, and proficient use of numerous instruments, Los Angeles Azules (literally translated as "blue angels") was able to gather millions of followers throughout major Latin countries.
Formed in the 1980s, the group's success did not happen overnight. However, the group's focus on Cumbia Sonidera music (a subgenre of cumbia) made them stand out among many Latin artists in the industry. After going through some era of style variations, the group went on to score its biggest hit with the song "Cómo Te Voy a Olvidar" (How can I Forget You), which promptly struck gold within a few months of release. The song peaked on the Hot Latin Songs and Latin Airplay charts in 1997. This triumph led the fans to discover the group's previous releases.
In 2013, they rerecorded many of their classics with guest vocalists such Carla Morrison, Lila Downs, and Ximena Sariana. In 2014, they debuted a new musical genre, cumbia sinfónica , as they performed their best modern hits with the Mexico City Symphony Orchestra. Their subsequent album, Cómo Te Voy a Olvidar Edición de Súper Lujo, also became a massive chart-topping hit in the Latin music community.
The group was able to put out 23 studio albums and 31 compilation albums over the next three decades. The band is currently performing on their "De Iztapalapa Para El Mundo" tour, which will have stops at some of the US's major cities, including Oakland, California on March 11, 2023. Tickets for the show are now available, and you can purchase yours here by clicking the "Get Tickets" button on this page. Get one right now and prepare to be blown away by the Los Angeles Azules.