Oakland Arena | Oakland, California
You'll never feel Alone this December 17 as you find yourself in the wave of crowd, singing along to the songs of Rod Wave. The rising hip-hop and rap artist will be bringing his "Beautiful Mind" tour to the Oakland Theatre for an electrifying performance that will surely delight hip-hop fans. Together with "Love Is…" rapper Toosii and "Always n Forever" singer Mariah the Scientist, Rod Wave will show Oakland fans why he is here to stay. The 23-year-old artist will offer his unique soulful take on hiphop and rap music by performing his viral hits "Heart on Ice," "Alone," "Street Runner," and many others. Don't miss this electrifying show. So be sure to get your tickets as early as today. Click the "Get Tickets" link to purchase your tickets.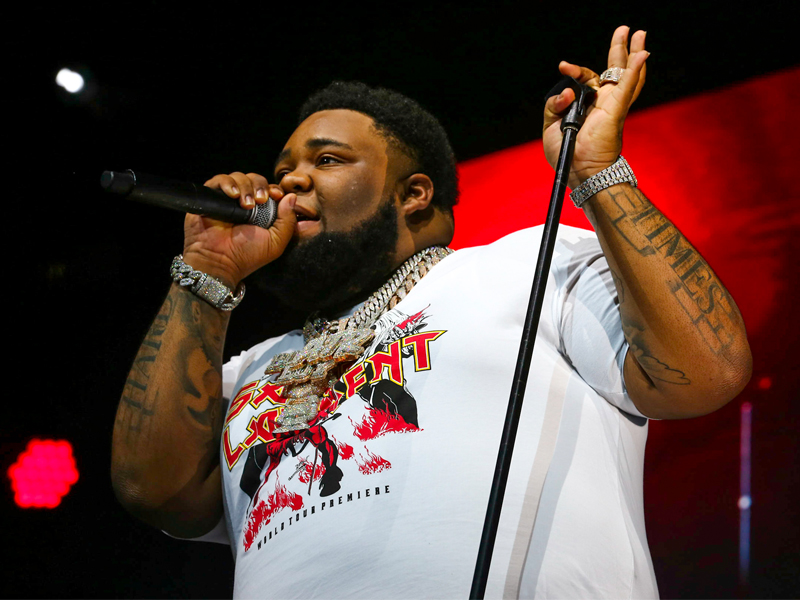 Rodarius Marcell Green, also known as Rod Wave, is making a mark in the hip-hop and soul scene with his strong voice and impeccable rapping. Due to his unique style, he is considered a trailblazer in the soul-trap genre.
Growing up, the up-and-coming artist did not find becoming a musician a career. However, he had a strong background and support in recording, with his father and brother giving him equipment. Nevertheless, his compositions, recorded during pastimes, got a considerable following in his area in St. Petersburg, Florida. This led to him performing live continuously and a deal from Alamo Records. Still in his teenage years during this sudden rise to the hip-hop scene, Rod Wave recorded singles by himself. In 2019, he released his debut single, "Heart on Ice," which instantly went viral on Tiktok and Youtube. His debut album, "Ghetto Gospel," followed that same year. The album peaked in the top 10 on the US Billboard 200. The following year, his second album, "Pray 4 Love," came out, climbed, and settled in the number 2 spot on the Billboard 200.
With "Love Is…" rapper Toosii and "Always n Forever" singer Mariah the Scientist, Rod Wave will be electrifying the Oakland Arena on Saturday, December 17. Tickets are now available!