Oracle Arena | Oakland, California
Get ready for the most epic and inspiring show of the year: Pink Floyd's legendary bassist and lyricist Roger Waters will perform at Oracle Arena on Saturday 10th June 2017! The past and present will come together as we revisit all of Pink Floyd's greatest hits together with yet-to-be-released material from Roger Water's upcoming 2017 album. Tickets will disappear almost instantaneously for this event, so be VERY snappy about getting yours!!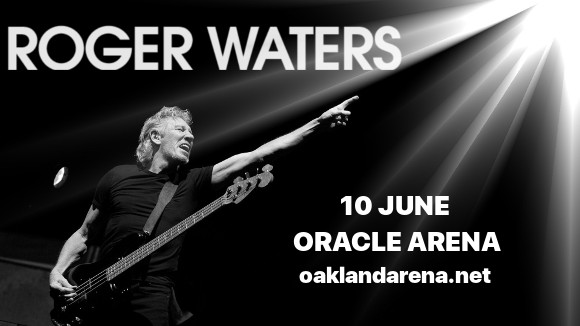 Taking over band leadership, lyrics and conceptual direction following the departure of Syd Barett in 1968, and is responsible for the most famous concept album in history, "The Wall," of 1979. An album centred around the concept of isolation, represented by a metaphorical wall, today, the album takes on a completely different meaning that has not been lost by Waters, a determined campaigner for human rights, environmentalism, and anti-war. In 2010, he began "The Wall Tour," reimagining the album live in a stunning show with a 12-piece orchestra, a crew of more than 100 people, and dazzling sound and light effects. The highest-grossing solo concert tour ever, Waters looks set to bring us yet another incredibly elaborate tour with "Us And Them." The title, taken from a Pink Floyd song, reflects on the concept that Roger Waters will be deconstructing during the tour, promoting the message of peace, love, and tolerance, themes which will carry through into his next solo concept album, "Is This The Life We Really Want?"
Roger Water's vision, talent and passion make his shows an experience that has affected many audiences in a deeply emotional way. No-one will want to miss this once-in-a-lifetime show – do you have your tickets booked???