Oracle Arena | Oakland, California
If you're a fan of Latin hip-hop, you better brace yourself because Mexican rap wunderkind Santa Fe Klan is crossing the border and taking the Mar Y Tierra tour to the United States! On Friday, 29th April 2022, Santa Fe Klan will be taking over the Oakland Arena for this much-awaited show. The Latin rapper is anticipated to perform his phenomenal hits and fan favorites, such as "Cuidando El Territorio," "Te Ire A Buscar," "Debo Entender," and "Por Me Mexico." Santa Fe Klan will also be promoting his latest album, Santa Cumbia, and his newly-dropped single "Mar Y Tierra." If you love Latin hip-hop, this is your chance to witness the master of his genre. Get your tickets now and see Santa Fe Klan perform at the Oakland Arena!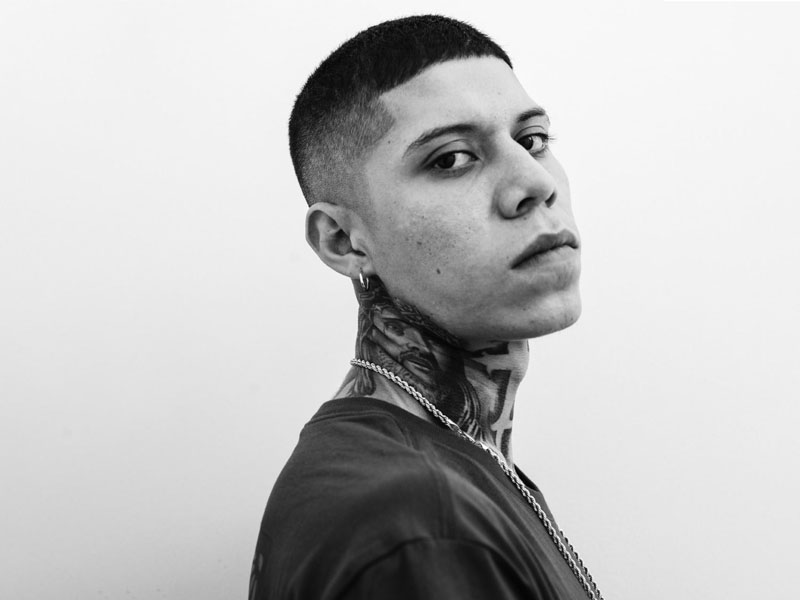 Angel Jair Quezada Jasso, better known as Sante Fe Klan, is a singer and rapper who hails from Guanajuato City in Central Mexico. His musical style incorporates Mexican rap and cumbia, a folkloric music for the traditional Colombian dance. Sante Fe Klan was born and raised in a small town in Guanajuato called Santa Fe, hence his stage name. At a young age, Sante Fe Klan was already interested in music. With the support of his parents, he was able to write and record his songs at age 13 and build his music studio at 14.
He eventually moved to Guadalaraja to pursue his music career and worked with Alzada Records, a Mexican hip-hop label. Santa Fe released notable collaboration singles, such as "Gallo De Lucha," with Akwid and Neto Pena, and "Grandes Ligas," with Snoop Dogg and Lupillo Rivera. In August 2021, he released "Cuidando El Territorio" with Caliber 50 and Beto Sierra. The song went viral and amassed millions of streams on various digital platforms.
In 2020, during the height of COVID lockdown, Santa Fe Klan dabbled with the accordion and created his new tracks with musical elements he listened to as a child. In 2021, he released his latest album, Santa Cumbia, featuring singles, "Luna Y Mar," "Vuelve," and "Maria." Santa Cumbia was produced by renowned DJs and musicians Toy Selectah and Camilo Lara.
Tickets to see Santa Fe Klan are now available. The Mexican hip-hop sensation will light up the stage at the iconic Oakland Arena, a 22,000 seater venue that has been home to some of California's most exciting entertainment.