Oakland Arena | Oakland, California
On Tuesday, 18th October 2022, Oakland Arena welcomes one of the greatest rock bands of all time, Scorpions! This fall, German rock legend brings their colossal world tour to Oakland, California, to promote their latest album, Rock Believer. The tour, aptly named the Rock Believer World Tour, consists of 24 dates in North America! For their show at the Oakland Arena, Scorpions will be accompanied by their special guest Whitesnake! Together, these incredible rock and roll acts will conquer the stage and perform their massive hits and fan favorites! Grab your tickets now and experience the Rock Believer World Tour in Oakland Arena!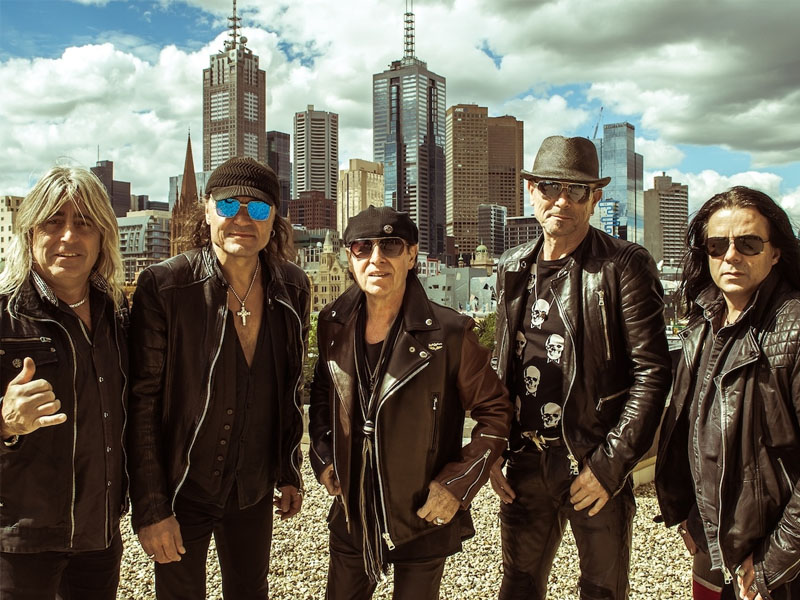 The '80s rock and roll era was affluent with monumental rock bands who made history with their timeless hits enjoyed by listeners today. One of which is the legendary band Scorpions, who made waves with their quintessential rock hits from the late '70s to early '90s. The band has sold over 100 million records worldwide, making them one of the best-selling bands in the world. Their singles, "Rock You Like a Hurricane," "Wind of Change," and "Still Loving You," are still amassing millions of streams until this day. Moreover, the band, which emerged in the mid-'60s, has consistently released studio albums five decades after its formation. Their 2022 record, Rock Believer, peaked at number 2 on Billboard's Top Hard Rock Albums and number 9 on the Top Rock Albums charts. The record also entered the charts in 21 other countries – not bad for a five-decade-old rock band. This year, the band embarks on their 26th world tour right after wrapping up their highly-successful residency in Las Vegas.
Whitesnake will join Scorpions for the majority of their shows on the Rock Believer World Tour. Whitesnake, who has four decades behind them, is finally bidding farewell to their fans through their 2022 run. The band dropped the iconic hits "Here I Go Again" and "Is This Love" and has released thirteen multi-platinum and gold-certified studio albums. Led by frontman David Coverdale, Whitesnake vowed to continue releasing new music after they retire from touring.
This show may be your last chance to see Whitesnake perform live on stage! Get your tickets now to this magnificent night of rock and roll at the Oakland Arena!