Oracle Arena | Oakland, California
If you have ever wanted to see Slayer in live concert, then you are in luck! Because Oracle Arena in Oakland is proud to host this unrivaled talent on Tuesday 26th November 2019. Longtime fans and newcomers alike get ready for an epic showcase as the incredible Slayer come to blow the crowd away with none other than the legendary Primus! With a history of sold out shows, you know that when you witness these bands you'll never forget it! Why settle for a dull Tuesday evening, when you can spend it at Oracle Arena this November – grab your tickets before it's too late!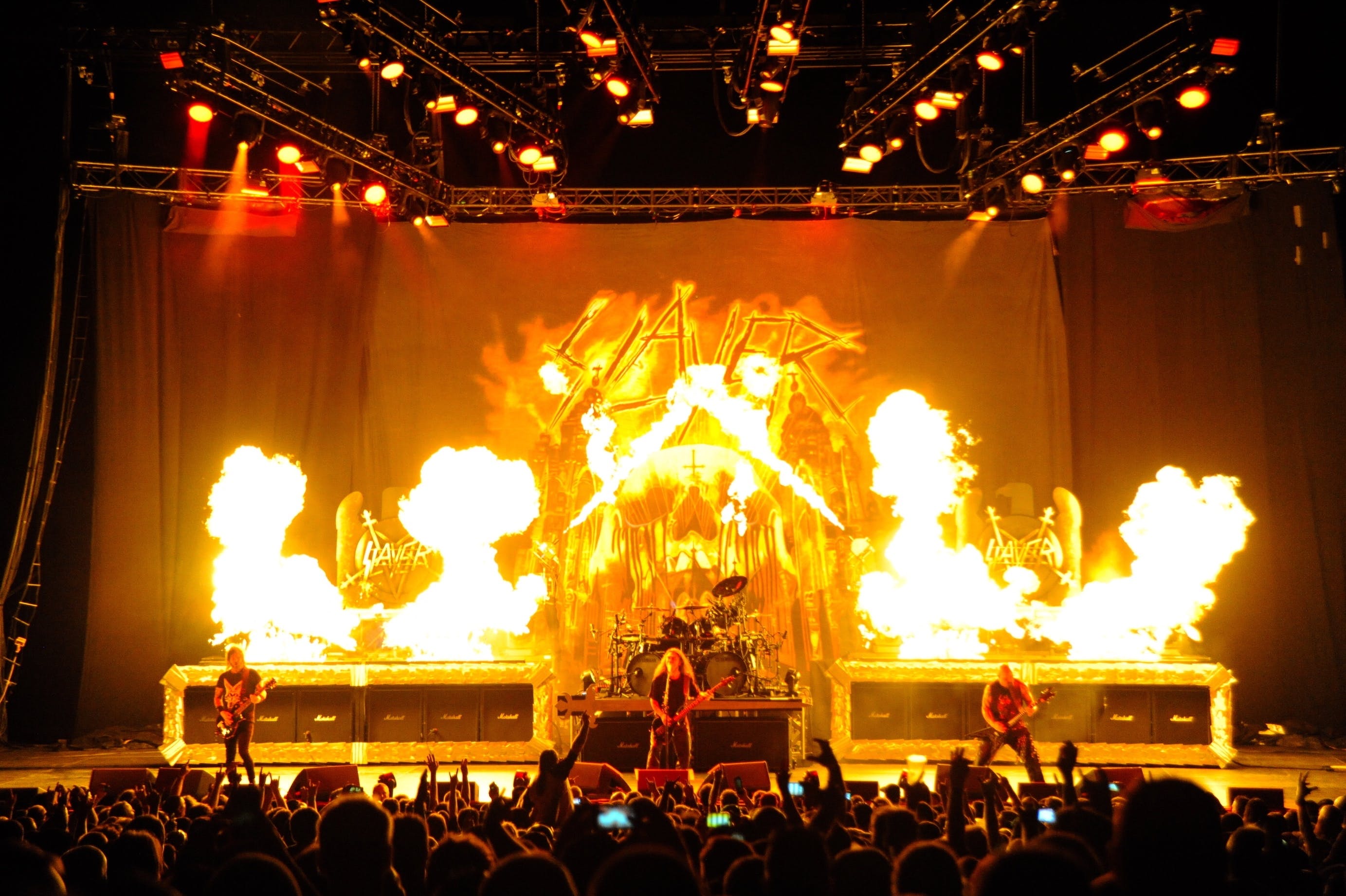 There's no doubt in mind that California is one of the best places to catch live music and well known for being increasingly involved with the scene with so many acts hailing from the area, it's always had that energy of creation surrounding it. Because of this The Oracle Arena is the #1 venue in Oakland for all the major live concert events as it brings all of the biggest fans to its doors and inside its walls. Come and witness this epic line-up with fellow fans and revive the concert experience!
As Californian natives, Slayer hardly need an introduction as one of the greatest names on the Metal scene, with their Thrash style they first formed the band all the way back in 1981. With their influence to some of the biggest bands to follow and their influence on Rock, along with fellow bands such as Metallica, Megadeth, Anthrax and more, Slayer were very much a part of the whole Thrash movement.
Their soundscape has become an instantly recognisable sound not just in the local Californian music scene, but all over North America and their music has reached lands in every part of the globe! Slayer are widely known for their topical lyrical content which covers all bases from serial killers to religion to torture and war. Their most influential album to date is of course their 1986 record, Reign in Blood as it contains all of their most prominent musical and lyrical abilities as well as visually representation of truly what Slayer are about.
To this day they have given to the world an impressive total of twelve albums, two live records, a box sex and six music videos. Their career has been something of legendary and with their decades of crafting and producing music, it's no wonder that their fan base is a dedicated one that has followed them all throughout the years.
If you're Slayer's number one fan – get ready as 2019 is set to be one of their biggest yet as they join forces with another legendary act – Primus for an intense US tour! Tickets are available and up for grabs right here right NOW!