Oracle Arena | Oakland, California
Tired of spending nights in front of the TV? Banish the humdrum with some of the best entertainment there is – go see a game live, and no ordinary game either – a game with The Harlem Globetrotters! The world-renowned athletic and comedic team are heading to the Oracle Arena on Saturday 13th January 2018 for a mind-blowing showcase of exciting talent! Tickets are available – book now!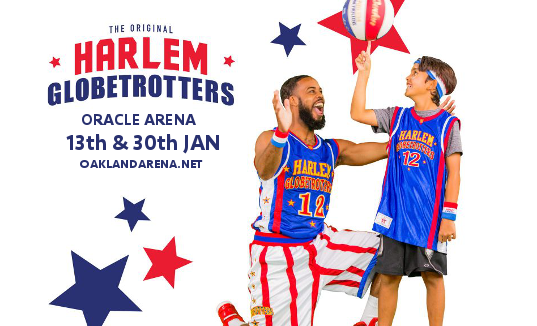 Starting out as an ordinary basketball team, the Harlem Globetrotters worked their way up the ranks, winning the World Professional Basketball Tournament in 1940. But just one year later, they gradually started working comedy into their games, inspired by team member Reece "Goose" Tatum, until eventually they were more well known for their incredible unique live shows, featuring stunts and tricks than for their actual playing – though they can certainly do that too!
Get ready for a one-of-a-kind sporting show – book your tickets to see the Harlem Globetrotters NOW!!