Oracle Arena | Oakland, California
Harlem Globetrotters fans, get ready! The world's most entertaining basketball team are on tour once again in 2018, coming to thrill audiences at the Oracle Arena on Saturday 20th January 2018!! Book your tickets early to get the best seats for a sports experience like no other on this planet!!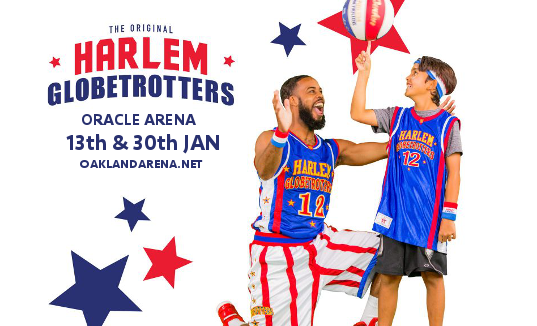 Since 1926, The Harlem Globetrotters have been combining athleticism, comedy, and traditional basketball to create an all-new sporting show. As early as 1985, the team signed their first female player, and have had 13 female players on the team to date.
"It means everything to me to be able to do what I love and bring so much joy to families all over the world," team member Torch said. "I love that I'm not only able to inspire young girls to follow their sports dreams, but to show that women have a place in male-dominated sports."
Get inspired and get involved – get your tickets to see the Harlem Globetrotters today!!