Oakland Arena | Oakland, California
This 2023 rap icon YG is conquering North America with the Red Cup Tour! The long-awaited outing consists of extensive dates across major cities, including a stop in Oakland, California! On Wednesday, 1st February 2023, the "Sober" rapper is set to light up Oakland Arena with his electrifying set packed with massive hits! The audience can expect to hear a myriad of fan favorites, such as "That's My N***," "Who Do You Love," "Toxic," and many more! Apart from YG, the Oakland Arena show will also feature guests' performances, including OhGeesy, Day Sulan, and D3szn! So hurry and grab your tickets now to experience this hip-hop extravaganza led by the phenomenal YG!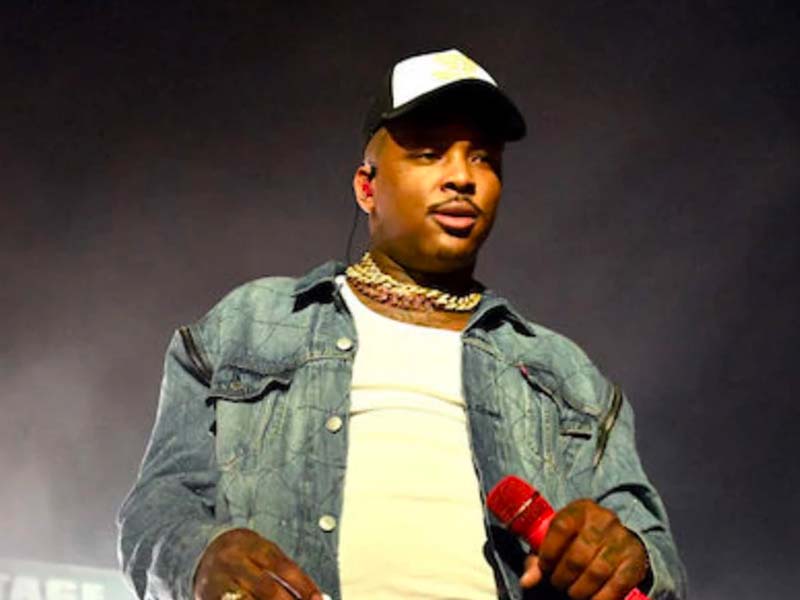 Compton rapper Young Gangsta or YG for short, has been dominating the airwaves with his hip-hop masterpieces since 2010. He began his rap career upon releasing "Toot It or Boot It." The song entered the Billboard Hot 100, landing at a favorable number 67. This was enough to catch the attention of major music executives and secure YG a record deal with hip-hop giant Def Jam Records. Since then, YG has released several notable gold and platinum-certified hits, including "You Broke" performed with Nipsey Hussle," "Left, Right" featuring DJ Mustard, the double platinum "Who Do You Love?" featuring Drake, and the five-time platinum hit, "My N***" with Jeezy and Rich Homie Quan.
From 2018 to 2019, YG released several more massive and multiple platinum hits like "Big Bank" with 2 Chainz, Big Sean, and Nicki Minaj, "Stop Snitchin," and "Go Loko." These singles were spawned by YG's studio efforts, Stay Dangerous and 4Real 4Real, both debuting in the Top 10 of the Billboard 200 charts. In 2020, YG released another critically-acclaimed effort, My Life 4Hunnid, which featured guest performances by hip-hop giants such as Lil Wayne, Tyga, Gunn, Chris Brown, and more.
In 2023, fans can expect many new songs from YG's latest album, I Got Issues. The highly-regarded 2022 effort also charted impressively in the U.S, peaking at number 18 on the Billboard 200 and number 12 on the R&B/Hip-Hop chart.
Tickets to see YG and friends, OhGeesy, Day Sulan, and D3szn at the Oakland Arena are now available!