Oakland Arena | Oakland, California
Embark on a wild ride to your favorite Disney destinations, when Disney On Ice: Road Trip Adventures comes to Oakland Arena on Friday, February, 24th, 2023. Discontinued in March 2020 due to Covid, and revived in September 2022. See this spectacular revival of Disney and all your favorite characters, from Micky and Minnie, to Frozen to Mary Poppins and the Toy Story personnel. The wild life of Kenya come to you from the Lion King, complete with acrobatics, stunts, hilarity and laughter.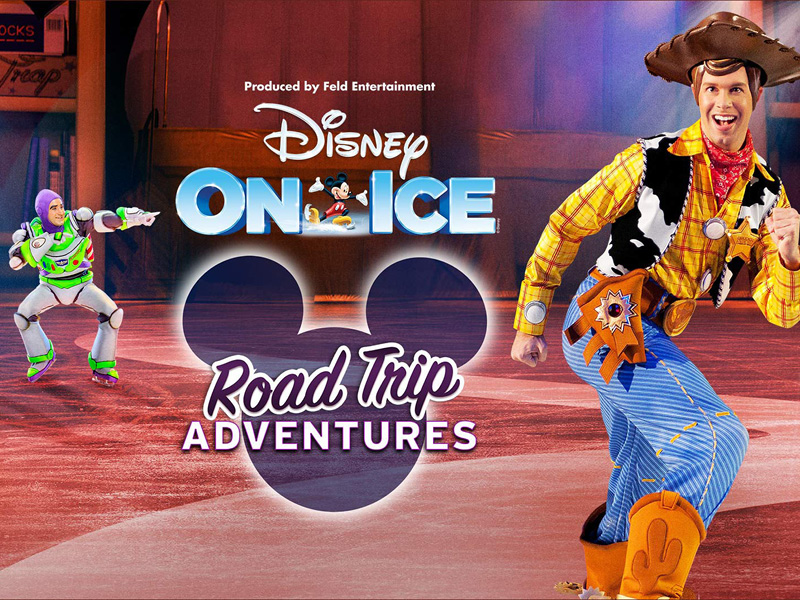 Discover the whole new world of Disney on Ice, as you're swept up in Aladdin's princely parade, looking at the rooftops of London with Mary Poppins. You will set off on a safari and snap unforgettable photos of giraffes and monkey filled with spectacular stunts, and magical moments compliments of the Lion King. All on Ice. Disney, in their usual high-end fashion, have spared no expense in brining you this spectacular ice extravaganza filled with all the Disney characters, old and maybe forgotten, the new and exciting. The exquisite costumes, hair-raising stunts and unbelievable ice skating techniques, and all this performed on ice to the iconic and memorable music of Disney.