Oakland Arena | Oakland, California
When K-pop's most well-known rapper announces a show on social media, it's bound to break the Internet! Suga from the mega-popular boy band BTS just announced his first solo tour! The critically-acclaimed rapper, who goes by the moniker Agust D, is bringing his show to North America. This brief stint will cover select cities, which, luckily, include Oakland, California! On Wednesday, 17th May 2023, Suga, a.k.a. Agust D, will perform his second night at the iconic Oakland Arena. Fans can anticipate the prolific chopper to belt out his songs from his highly-regarded mixtapes! Moreover, expect rapid rhymes, emotionally driven lyrics, and a whole lot of attitude! Score tickets now, and don't miss Suga's solo show at the Oakland Arena!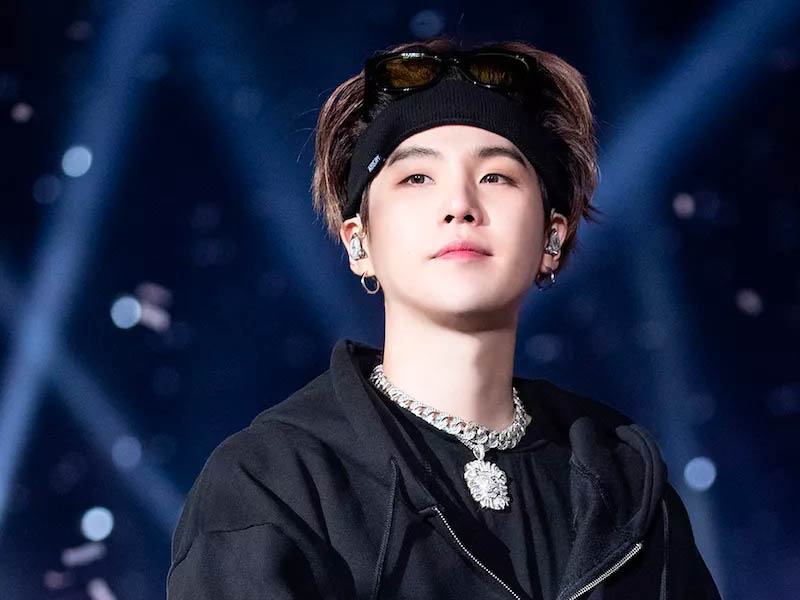 South Korean rapper and K-pop superstar Min Yoo-ngi is not just a phenomenal performer. He's also an award-winning songwriter and producer. He's currently a member of the Grammy-nominated boyband BTS, in which he goes by the name Suga. Now that the group is on hiatus, Yoo-ngi can now pursue his solo career under his alter ego, Agust D. In 2016, he dropped his self-titled debut mixtape on Soundcloud. Two years later, the mixtape, spawning the singles "Give It to Me" and the title track, was re-released and it entered the chart, peaking at number 3 on Billboard's World Albums.
In 2020, Yoo-ngi released his follow-up, D-2, and received worldwide acclaim. Firstly, he made history as the first Korean artist to enter the top 10 of Billboard's Top Rap Albums. Secondly, the record topped the World Albums and Independent Albums and peaked at number 11 on the Billboard 200. It's no mystery that Suga has earned this pretty amazing achievement because critics revered him for spitting fire on this new record.
This 2023, the rapper will be the first Korean solo hip-hop artist to go on a two-night run at the Oakland Arena. Moreover, he's reportedly working on a new album. Hopefully, his show will have a couple of surprises in store for fans!
Whether you're OT7 or a Suga stan, you better score your tickets now to Suga's much-awaited solo concert at the Oakland Arena!