Oakland Arena | Oakland, California
This summer, the world's leading circus act, Cirque du Soleil, is bringing back its most popular and groundbreaking production, Corteo! The whimsical story of Mauro makes its phenomenal return to the stage as the Cirque embarks on a North American tour this season! On Friday, 18th August 2023, Cirque du Soleil will light up the Oakland Arena with its accounting visuals, high-flying acrobats, and hilarious entertainers! The audience can also look forward to experiencing the show's fantastic original score! So if you want to witness world-class performers deliver some amazing stunts, hurry and buy your tickets to Cirque Du Soleil – Corteo at the Oakland Arena!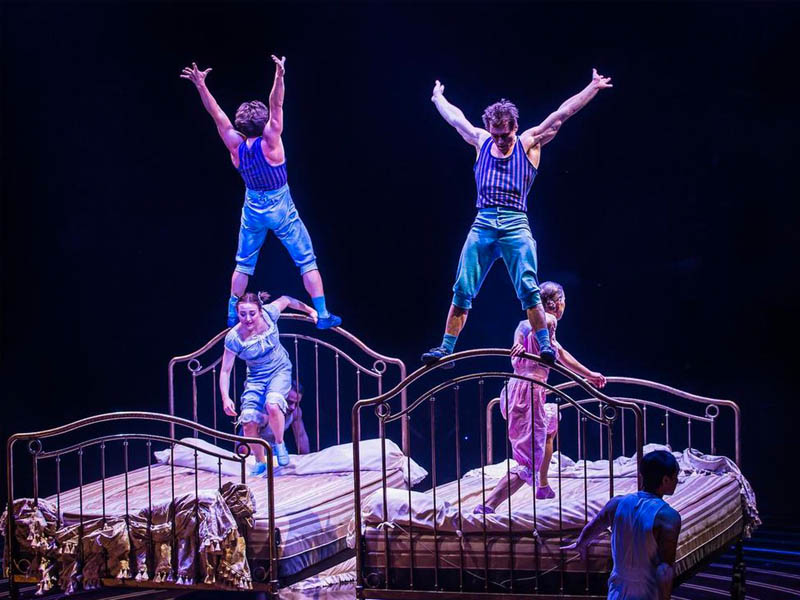 Corteo is Cirque du Soleil's best-selling production, which features a heartwarming storyline, stunning visuals, world-class acrobats, an incredible musical score, and more! The show premiered in Montreal, Quebec, in 2005 and became one of Cirque's best productions in terms of sales and critics' reviews. The production broke several records, surpassing the sales record of 180,000 tickets sold by Cirque Du Soleil's Varekai production. Corteo sold 200,000 tickets in its first week, making it the most attended circus premier in the country. The show ran for a decade and toured around the world. By 2015, Corteo supposedly performed its final run. However, due to public demand, the production was relaunched from 2017 to 2018. This 2023, Corteo makes its much-anticipated return featuring all original acts and many more surprises.
Corteo tells the story of Mauro, a clown who passed, but his spirit remains. Mauro attends his funeral, but instead of mourning, his friends celebrate his life in a carnival world filled with cheerfulness, laughter, and joy. The show includes acrobats hanging from a chandelier, Daredevil riders performing dangerous stunts, and jaw-dropping numbers involving a suspended pole! The Grand Parade inspired the celebration: Portrait of the Artist as Clown and the film Clowns by Federico Fellini.
Enjoy Cirque du Soleil's most amazing production by scoring tickets to Corteo at the Oakland Arena! Tickets are now available!