Oakland Arena | Oakland, California
Cirque du Soleil's biggest and most groundbreaking production returns this summer! Corteo is an adventure-filled whimsical story of a quirky clown who passed. However, instead of having a solemn funeral, the event becomes a wonderful celebration of life! On Sunday, 20th August 2023, Cirque Du Soleil will proudly present Corteo at the Oakland Arena! The show is guaranteed to deliver incredible high-flying acrobats and jaw-dropping stunts! If you love death-defying acts, you'll surely have the time of your life when you experience Corteo! So hurry and score tickets now before they sell out!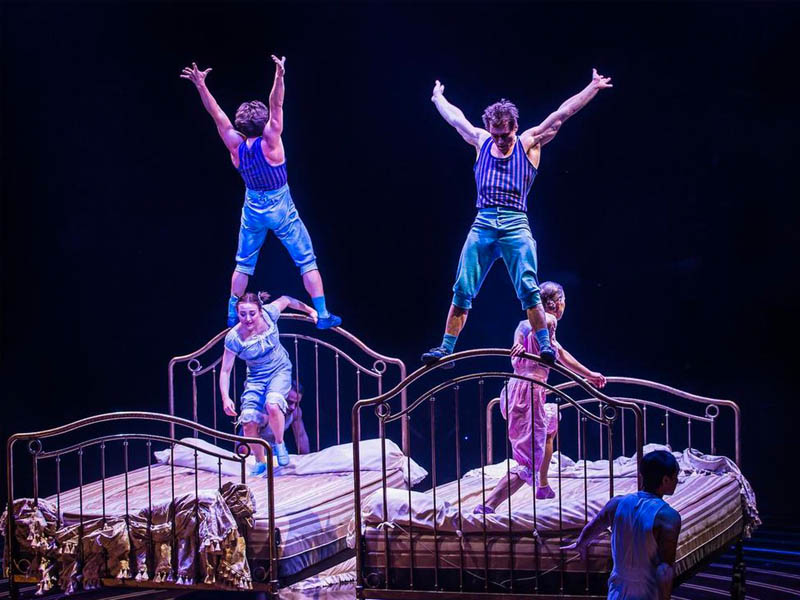 When a loved one dies, friends and family usually gather around to mourn the loss. But Corteo brings a whole new perspective to someone's passing. This whimsical story revolves around a cheerful clown named Mauro. After his death, his spirit stays behind to observe the following events. Instead of mourning his loss, his friends celebrated his life by dancing, laughing, and playing music in a carnival-like world. Acrobats perform death-defying stunts, while daredevils make jaws drop by showcasing their exceptional skills in driving their motorcycles. Joyful clowns will bring a wonderful performance and make the audience laugh with their hilarious antics. Moreover, visually impressive stunts will make this event a night you will never forget.
Corteo first premiered in 2005 when Cirque du Soleil held the production in Montreal, Quebec. This groundbreaking circus show has been recorded to gather 20,000 viewers in its first week, breaking Cirque's record in selling 180,000 tickets with an earlier production titled Varekai. Corteo ran for ten years and wrapped up its final production in 2015. However, due to public demand, Cirque revived the award-winning show in 2017 and again in 2018. This 2023, the show will light up major cities in North America, including a three-night run at the Oakland Arena. Spectators can look forward to fantastic performances like the Helium Dance, Artist Marionette, Cyr Wheel, a chandelier-themed aerial act, teeterboard, and many more. Meanwhile, the show will also feature the original score composed by Philippe Leduc and Maria Bonzanigo.
Quickly secure your tickets now before it's too late! Catch Cirque du Soleil's Corteo this Sunday, 20th August 2023, at the Oakland Arena!