Oakland Arena | Oakland, California
Cirque Du Soleil returns once again with one of its phenomenal productions, Corteo. Coming over to Portland, the dazzling spectacle directed by Daniele Finzi Pasca, has enchanted over ten million spectators across the world. What means "cortege" in Italian, Corteo is the tale of a parade imagined by a clown, featuring amazing acrobatics in theatrical awe. As Corteo makes its return to the live stage, don't miss out on its staging at Oakland Arena on Saturday, 19th of August 2023 by booking your tickets now!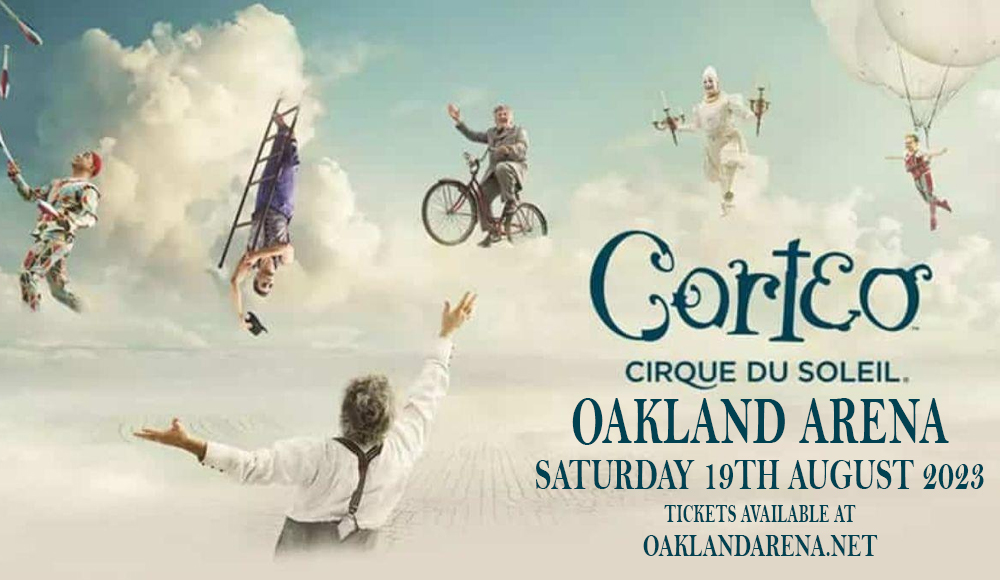 A festive parade through the eyes of a clown, Corteo follows the tale of a clown watching his funeral happening in a festive carnival setting with angels watching over him. As the show makes its return to live stages across the country, an exciting twist in this new rendition awaits its spectators.
"Set against a beautiful backdrop, guests of all ages will marvel at this incredible high-acrobatic production, which tells the unique and inspiring story of Mauro, the Dreamer Clown." shared Mike Newquist of Cirque du Soleil Entertainment Group.
With a storyline that explores extreme emotions and phases of the soul, especially one that illustrates the strength and vulnerability of a clown – going through his different characteristics such as his wisdom, personality, and kindness, Corteo exudes what humanity is in every soul. With magnificent sets, backdrops, acrobatics, and a world-class cast, Corteo is definitely one for the books as Cirque du Soleil's premiere productions.
Follow the journey of Mauro The Dream Clown, or otherwise known as "The Dead Clown" as he explores his life, memories, and travels as he ascends into the afterlife in a timeless celebration where illusion challenges reality – featuring dazzling acrobatics, playful lyrics, and so much more theatrical wonders.
Catch the stage at Moda Center transform into the mysterious space between heaven and earth as angels watch over and celebrate the life and the funeral of The Dead Clown as he ascends into the afterlife.
Book your tickets now!